Friday night is club night in Freetown. That means that Freetonians dress up and party until the sun rises and di corpoh don. Clubs vary from very fancy and expensive to sweaty and low-key, but one thing is certain; fun is always guaranteed. This top 5 list has selected clubs where Freetonians can be found to party hard. Including musicians, politicians, taxi drivers, cleaners and, rumour has it; pastors and imams.
Whatsapp Bar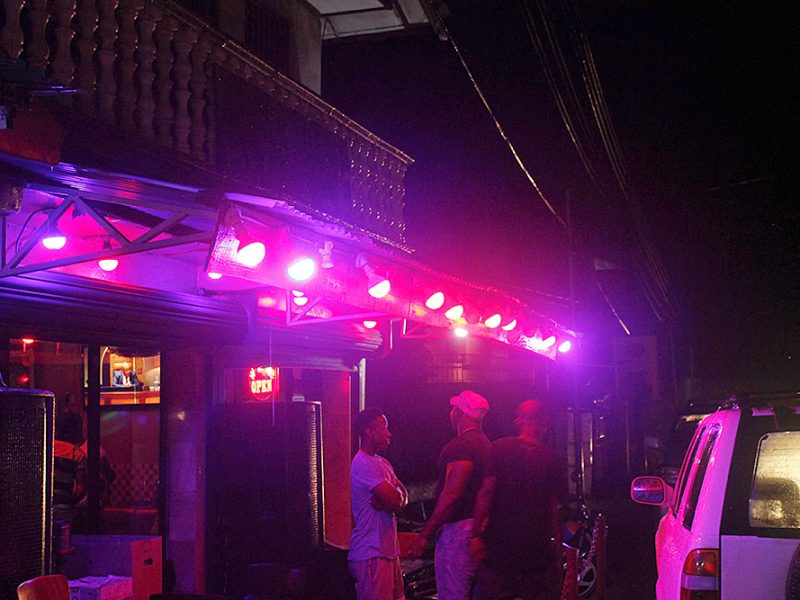 In the centre of town lies a club that has a 'people dancing wildly' guarantee with a true Salone vibe. It is cheap, it is jam-packed, it is loud and certainly not for those who are afraid to get sweaty. Girls are shaking it, guys doing 'choki' as seen in the Tekno video clips, and drinks can be bought in the store underneath the club. Whatsapp bar is lots of fun and perfect to get your party fever treated. It is absolutely not a fancy club and you will not see many tourists (if at all) and do leave your valuables in the car or at home.
Dress code: anything that can survive sweat and spilt drinks
Club nights: Every night
Entry fee: a drink bought from the store
Address: 12- 14 Ascension town, Freetown
Twenty Twenty/ 2020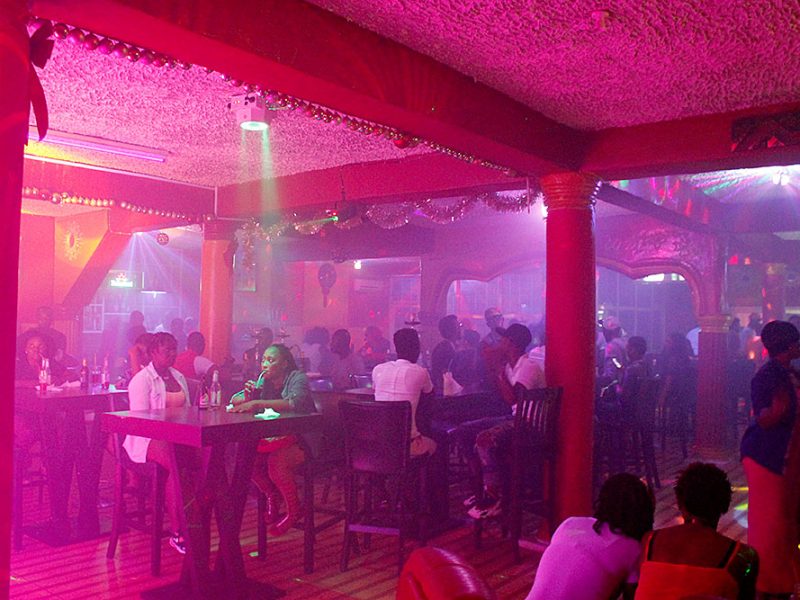 They say that those in the east know how to party.  Well, the proof of that is the Twenty-Twenty club. Part of a larger complex with a restaurant, hotel and conference room, Twenty Twenty is so popular that it often reaches full capacity. That means 800 people dancing, playing pool, smoking shisha or being fancy in the VIP room. Twenty-Twenty costs a little over a dollar to enter and drinks are cheap, which makes it an all-inclusive club. All kinds of people come there, including celebrities (Arkman has been spotted by the writer herself) and the beautiful east side ladies that can wine as seen on TV.
Although most visitors lodge in the western part of Freetown, this list would not have been complete without adding an east end club. However, do be cautious travelling to and fro the east from the west at night as it is not always too safe. No need to worry about safety in the club; the club is located opposite of the police station that the owner of the club has helped rebuild.
Dress code: party, glittery, ready to get sweaty
Club nights: Friday, Saturday and Sunday
Entry fee: 10.000le ($1.25)
Address: Approved School Road, Portee, Freetown
Scarlett lounge
Scarlett lounge has recently reopened after undergoing a drastic renovation. The club is part of the impressive Mamba Point Lagoonda Resort, which includes a cinema, restaurant, casino (the best in West-Africa) conference hall and a soon-to-open hotel. The building was built in 1985, closed and changed owners in 2012 and reopened in the middle of the Ebola crisis. Commendable, as many put projects on hold during this period.
What makes the Scarlett club so amazing is the experience that comes with it. The sound system is of superb quality, the interior dazzling and, last but not least, the lounge 'floats' above the Atlantic Ocean, offering a mesmerizing view whilst partying. To enter the club, you need to book a table in advance (see info below for details). The crowd is diverse, quite upscale and ready to dance. The best time to visit is from 11pm to about 2 or 3am.
Dress code: fancy
Club nights: Wednesdays to Sundays
Entry fee: call +23277012345
Address: Mamba Point Lagoonda Resort, Aberdeen, Freetown
232 Complex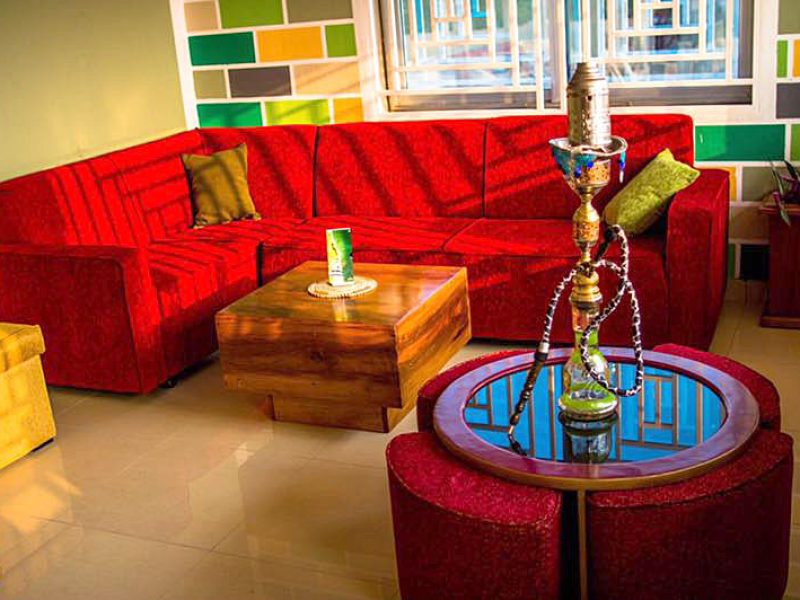 232 Complex, or 232, is an entertainment complex affiliated with Heineken on Lumley beach road. It only opened this April and is already one of the most popular clubs in town, to the point that it often reaches maximum capacity. Apart from the club area they have an impressive beach bar where you can sip all sorts of tropical cocktails and, of course, Heineken beer. The DJ is great.
Want to check it out? The club is known to be the ending point of the night, which means that its peak time is between 2am and 5am. And, in case you didn't know: 232 is the country code for Sierra Leone.
Dress code: fancy and casual, dress to impress
Club nights: Wednesday- Sunday
Entry fee: 50.000, free with membership
Address: Lumley beach Rd, Freetown (between O'Casey's and the Chinese Casino)
The Warehouse
The Warehouse has caused a stir in the Freetown night life. Impressive, as it has only been running for just over a year. It deserves the number one spot on this list because, apart from good music, a nice variety of people and excellent service, they are by far the most creative with programming. From fluor nights to popping champagne to haunted houses to Thursday reggae nights with free entry- the club keeps the customers coming by offering different kinds of entertainment. Good for the diversity of the sometimes monotonous party nights in Freetown. And it has been praised; the Warehouse received the 'Club of the Year'- award by the National Entertainment Awards held this year.
What makes this club truly special though is the ethos of the three ladies that run Warehouse. Nicola Asgill and Violet Asgill (the owners) and Maria Azar (the managers) are the three superwomen that have made the club a success. Most of the interior design has been upcycled, such as the tire-sofa's and the beer-bottle ceiling, and they treat the staff extremely well.
Dress code: party, glitter, semi-fancy
Club nights: Thursday- Sunday
Entry fee: 50.000le
Address: 7 Lumley Beach Road, Freetown
Corpoh don – you run out of money
Salone – Sierra Leone
Choki – afrobeat dance move
Tombe juice – a tamarind-like fruit whose sweet and sour pulp is used to make zingy drinks
About the Author
Latest Posts
Esther Kamara is a Dutch-Sierra Leonean that was born and raised in Amsterdam. After finishing her bachelor Media Studies from the University of Amsterdam she moved to Freetown, where she now works as a freelance writer and artist manager. Her brainchildren are otherworldly short stories and peculiar drawings of non-existing characters.