This years Inter-Tourism Expo Ghana is Supported by World Bank – Sierra Leone Economic Diversification Project.
The Minister made this open request to RwandAir, when she was called to present a Mock Cheque to the Organizers of the Inter-Tourism Expo 2022. She saw the need and time to presents Sierra Leone's RwandAir Routes. Having taking the regional spotlight in the ongoing Inter-Tourism Expo in Ghana-Accra, the Minister for Tourism and Culture Dr. Memunatu B. Pratt served as keynote  speaker for the August event.
The theme for this year's Expo is: "The New Tourism and Sustainable Air Travel".
The Honorable Minister in her statement through light on the theme that it undoubtedly provides Africa  with a smart opportunity to reflect and rethink the current tourism trajectory and how African nations, particularly West Africa, can leverage on air connectivity and start thinking of joining other continents in making use of advanced technology to reduce  carbon footprints in the aviation and transport sector.
She further reiterates, it also amplifies the significant role played by tourism in the diversification of economies of both developed and developing countries as well as serving as a driving force for economic integration, social inclusion, economic growth and development.
"It is apparent that the travel and hospitality industry has an inordinate environmental footprint, from carbon emissions from air travel to energy and water consumption in hotels and similar establishments with tendencies for waste generation along the way." Said Minister Memunatu Pratt.
She implored companies need to assess their operations from a sustainability perspective and engage with a growing cohort of consumers making brand decisions influenced by a green measure approaches.
About the Author
Latest Posts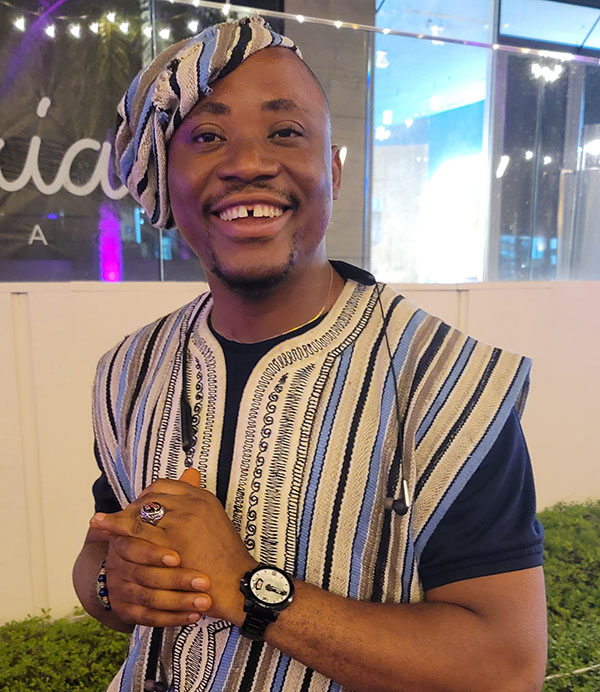 Kai Bockarie-Saquee is the Communications and P.R head of unit National Tourist Board. Kai is passionate about Ecotourism and has been part of branding process of Sierra Leone's Tourism drive. He has served the Board for 13 years starting as a tour guide and grew to the passionate publicist.