Despite the frequent use of certain items, we often remain oblivious to their rich history. Thus, today, we're highlighting some interesting facts about the popular fabric Gara and its use in Sierra Leone:
The inception of Gara tie-dying can be traced back to Makeni, a vibrant city nestled in Sierra Leone.
Gara tie-dying is not just an art but a centuries-old tradition in Sierra Leone, meticulously handed down through generations.
A true friend of the environment, Gara tie-dying embraces natural materials such as plant dyes and starch in its process, making it a sustainable craft.
The output of Gara tie-dying is a collection of complex and distinctive patterns, each one narrating a tale or portraying a certain facet of the culture of Sierra Leone.
The construction of Gara textiles demands an elaborate, time-intensive procedure, wherein each step calls for remarkable skill and a keen eye for detail.
Boasting versatility, Gara tie-dyed textiles find applications in diverse areas such as clothing, home decoration, and ceremonial attire.
As a favorite among tourists, Gara textiles are often picked up as souvenirs, with numerous local shops and markets presenting an extensive assortment of Gara fabric-based products.
Makeni serves as the nerve center of Gara tie-dying, proudly hosting myriad skilled artisans well-versed in this traditional art.
The city of Makeni extends an invitation to tourists to immerse themselves in the mesmerizing world of Gara tie-dying, offering them a chance to witness the process up close and even acquire unique textiles as mementos. If you're intrigued by Sierra Leonean culture and time-honored crafts, a visit to Makeni is certainly recommended.
All photos courtesy of Reggie & Celeste Hodges: https://reggieceleste.com/gara/
About the Author
Latest Posts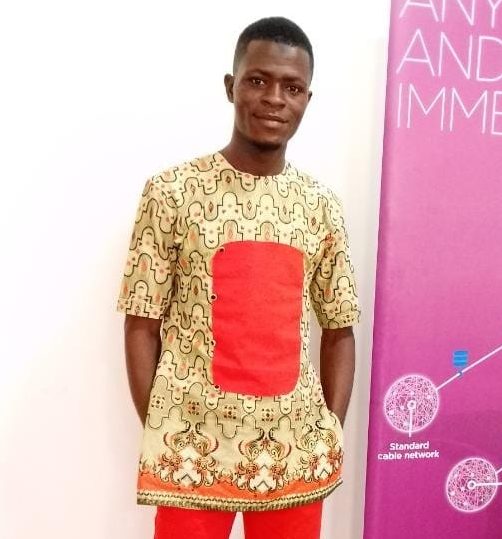 Often recognized as Issa Khan, Issa Kanu is a versatile wordsmith with expertise in writing, poetry, and tourism content creation, currently dwelling and pursuing further education in Makeni. His literary works primarily consist of succinctly woven short stories, evocative poems, and freelance journalistic articles. An alumnus of the Limkokwing University of Creative Technology—Sierra Leone Campus, he holds a Bachelor of Arts (Hons) in Tourism Management. Presently, he is broadening his academic horizon with a pursuit of a Bachelor of Arts in Mass Communication at the University of Makeni. In a professional capacity, he lends his creativity as a content creator to VSL Travel.