Welcome to The Kona, where a profound love for outstanding food and the determination to transcend ordinary customer service have converged to create an extraordinary dining haven. Join us as we delve into the captivating tale behind The Kona's inception, driven by a passionate quest to redefine taste and hospitality. Through this blog post, you'll unravel the threads of inspiration that led to The Kona's emergence, as well as the indelible mark it seeks to leave on the hearts of its patrons. Do check out the image gallery at the end of the post.
1. Could you tell us about the concept behind your new restaurant?
Picture this: A love affair with exquisite cuisine, woven together with tales of frustrating customer service experiences – the perfect recipe that ignited the spark within me to create something extraordinary. At The Kona, we've crafted an experience that will keep our patrons coming back for more, enchanted by both the flavours on their plates and the warmth in their hearts.
2. What inspired you to start this restaurant?
The inspiration behind starting The Kona was a potent mix of my deep love for exceptional food and disappointing customer service encounters. Having personally experienced the frustrations of dining out and yearning for a more delightful culinary adventure, I was driven to create a place to set new standards in taste and hospitality. I wanted to provide my customers with an experience unlike any other, where every detail, from the flavours on their plates to the warmth of our staff, would leave an indelible mark on their hearts
3. Funding is always seeing as a deterrent for start ups in Sierra Leone. Was it hard to raise funding and was that done in Sierra Leone?
Behind every dream, there's a story of struggle and unwavering support. The Kona owes its existence not only to my passion but also to the steadfast belief and financial backing of my amazing husband. Together, we overcame challenges, turning obstacles into stepping stones, to build The Kona – a testament to the power of love and determination. And yes all funding was raised in Sierra Leone. Have you heard of Tayt Styu Kona before? That's how majority of the funds for The kona was raised.
4. Can you share some highlights from your menu? What are the signature dishes?
Brace yourself for a culinary symphony that will dazzle your senses😃! Our menu's shining stars include the mouthwatering seasoned fries – a unique blend of flavours, conjured by my own hands. And let's not forget the Brimaia spiced rice, contri fol, and chicken wings dancing with delectable sauce options like BBQ, fiery, and kankankan. Top it off with our homemade garlic aioli, and you've got a cookery masterpiece!
5. How would you describe the ambiance and decor of your restaurant?
The Kona is a sanctuary of chill vibes and unbridled joy. We've blended the rich tapestry of African culture with modern-day allure to create an atmosphere where relaxation meets revelry. No need for ear-splitting music; just a perfect harmony of good times and good company awaits you.
6. Who is your head chef and can you tell us a bit about their background and cooking philosophy?
Welcome to the realm of The Kona, where I, Nanah Jalloh, reign as the cookery queen and head chef extraordinaire! Hahaha. From the awe-inspiring decor to the sumptuous dishes and delightful drink recipes – it's all a result of my passion for cooking. Growing up with my talented family of cooks, I honed my craft, infusing every meal with love, care, and the freshest ingredients. The journey was inspired by my mom, sisters, and sister-in-law, who all contributed to my culinary prowess.
7. Can you tell us about the journey of opening your restaurant? What were some challenges you faced and how did you overcome them?
The Kona's journey was a rollercoaster ride, with my husband as my co-pilot and rock. When we faced setbacks, his unwavering support kept us going. There was a moment of despair when everything seemed lost, but like a phoenix rising from the ashes, we rebuilt our dream from scratch. All thanks to the divine providence and the resources that flowed our way, The Kona began to blossom.
8. How do you source your ingredients? Is there a focus on local and/or sustainable products?
At The Kona, we embrace our local roots with open arms. Our commitment to freshness and quality shines through as we source most of our ingredients locally. And the secret spice magic? Oh yes, it's all hand-curated by yours genuinely,
9. How are you making your restaurant experience unique and memorable for your customers? Do you offer anything different?
In the world of The Kona, we don't just serve food; we craft unforgettable experiences. From the first bite to the last sip, our mission is to treat our customers like royalty. Expect delectable dishes, genuine smiles, and an ambience that invites you to kick back, relax, and indulge in the moment.
10. Do you offer any special services such as catering, private parties, or cooking classes?
We have big plans on the horizon! Private catering and party hosting are on our radar, and we can't wait to make those dreams a reality. Stay tuned as we nurture the next generation of culinary talent with our cooking classes for kids. You're in for a treat!
11. Do you have themed nights?
Yes, we do! Let the week unravel with a touch of magic at The Kona! Wednesdays come alive with live bands and afro beats, while Thursdays are all about open mic and poetry nights – Tales & Cocktails, anyone? On Fridays, our dancers set the stage on fire, igniting the passion for the club scene. Saturdays promise karaoke fun for the ladies, and we round off the week in style with a Boujee Brunch on Sundays.
12. Could you talk about any specific dietary accommodations you offer, such as vegan, gluten-free, etc.?
We care deeply about our customers, and that's why we're diligently working on a new menu to cater to various dietary preferences. Vegans, gluten-free enthusiasts, and more will soon find their culinary desires met with an array of delectable options.
13. Do you have an special or signature cocktails?
Prepare to be enchanted by our cocktail creations – each a signature masterpiece, meticulously crafted to take you on a journey of flavours and sensations like no other.
14. Are there any community outreach or charity initiatives that your restaurant is involved in?
Our mission goes beyond our walls; we are on a quest to lend a helping hand to those in need. While we're still searching for the perfect partnership, rest assured that The Kona will positively impact the community.
15. What do you hope customers take away from their dining experience at your restaurant?
At The Kona, we want our customers to take away more than just a satisfying meal. We aim to leave them with unforgettable memories of a culinary journey that touched their senses and nourished their souls. Beyond the delectable dishes and unique flavours, we hope they experience a sense of belonging, a place where they can relax and enjoy themselves to the fullest. We want our guests to leave with smiles, knowing they were treated with respect and that every aspect of their dining experience was crafted with love and care. Our goal is to create an ambience that lingers in their hearts, beckoning them to return, not just for the food, but for the warm embrace of The Kona's hospitality and the enchanting atmosphere that sets us apart.
16. Can you tell us about future plans for your restaurant?
The journey doesn't end here; brace yourself for the grand unveiling of the remaining two sections of The Kona. Soon, we'll open the doors to even more magic, experiences, and reasons to celebrate.
17. Where can diners find you, physical address and online?
Finding us is easy; we're just a click away! Follow us on Instagram, Facebook, Twitter @thekonasl, and WhatsApp (+23230103333), where we share all the details about our location and events. And when you make a reservation, we'll personally share a detailed description of our location via WhatsApp. This can also be found on our socials.
18. Is there a booking policy?
The Kona has its doors open to guests aged 21 and above, ensuring a mature and sophisticated atmosphere. We take our dress code seriously, expecting elegance from both men and women – no tracksuits or flip-flops allowed. And remember, we're all about good vibes, not drugs – our zero drugs policy ensures everyone has a safe and enjoyable time. For more details, check out our socials.
About the Author
Latest Posts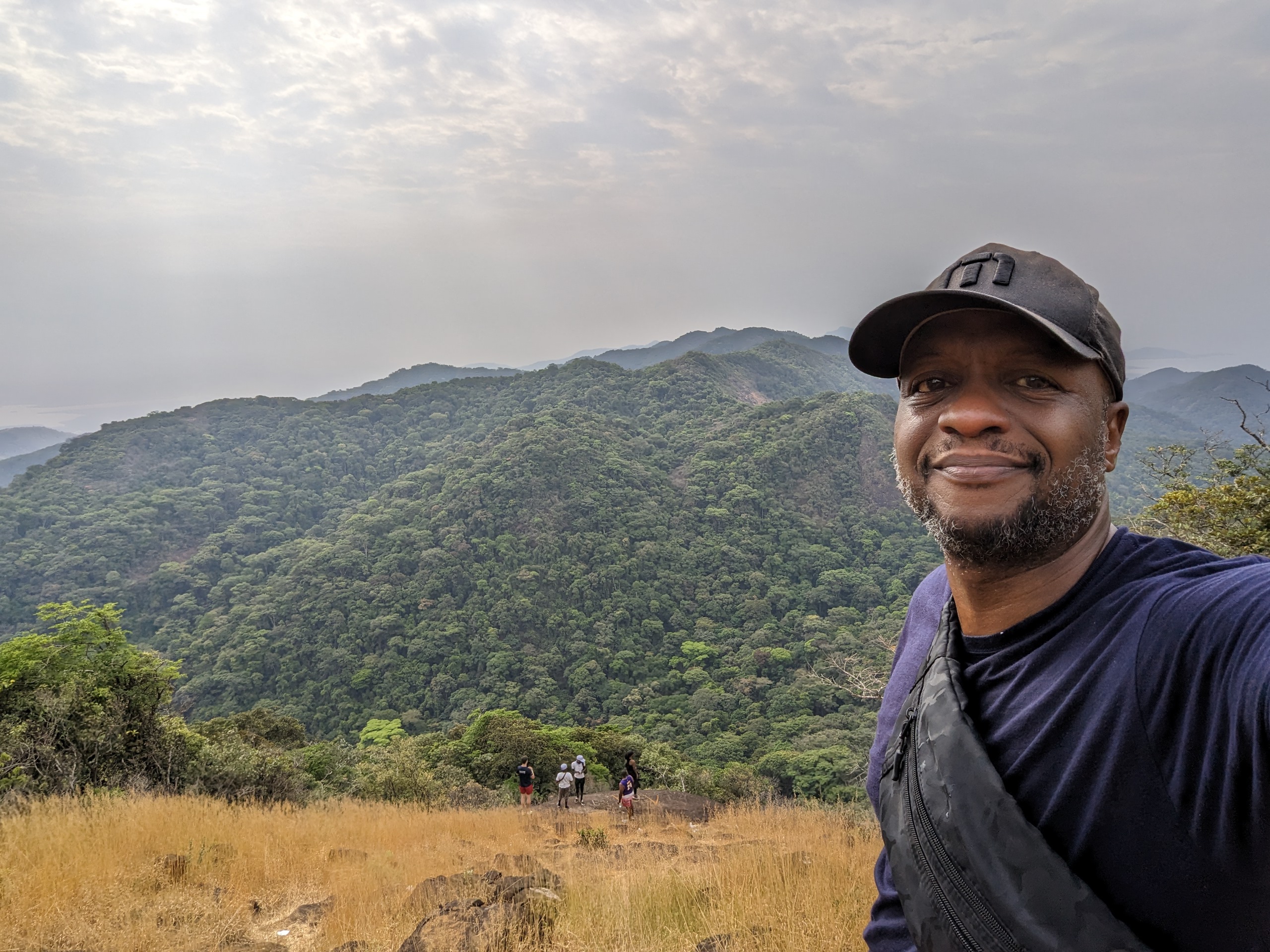 Bimbola Carrol is the founder and CEO of Visit Sierra Leone (VSL TRAVEL), a prominent destination management company in Sierra Leone. He has played a key role in promoting Sierra Leone as an up-and-coming tourist spot and fostering sustainable tourism, contributing to the country's economy, culture, and environment. His expertise in tourism, IT, marketing, and e-commerce enables him to provide valuable services to clients. In his free time, he enjoys squash, hiking, writing and profiling innovative businesses in Sierra Leone.