On the 26th of June, just days after fulfilling our democratic duties, VSL embarked on its second outbound tour, taking a group of 12 to explore the wonders of The Gambia. While some in the group were visiting the destination for the first time, for all of us, this was a chance to truly embrace the role of tourists and delve into sites beyond Banjul.
It was my first opportunity to see the new Lungi Airport Terminal up close and it certainly did live up to the expectations in terms of the facilities and even the cost of items in the shop and restaurant 😲. It was so impressive than when we entered Banjul airport we felt like travelled back in time 😂
Our Air Senegal flight was smooth and punctual, bringing us to Gambia in the evening. From there, we made our way to the inviting Balafon Beach Resort, our home for the coming week.
Tuesday 27th: Unveiling Banjul's Charms
The following day was a blend of exploration and excitement. With a quick survey of our surroundings, mostly the stunning beach (not as stunning as Freetown's though 😎), we then conducted an initial interview with Joe, who was responsible for covering the trip on social media. After being briefed by what to expect in the coming days by our local rep Juliette Paris, the morning was dedicated to a city tour, commencing at 10 AM as we journeyed into the heart of Banjul, the capital.
Our initial stop was the iconic Arch 22, a historical monument built in 1996 to commemorate the successful military coup d'état of July 1994. Climbing the spiral staircase to its pinnacle provided a rewarding view of the bustling city below, while a museum on-site chronicled the nation's history. We also tried to make out which direction Sierra Leone was (Sierra Leoneans eh, already missing home lol).
Following the arch, we continued our exploration at the National Museum, an enriching collection of historical artefacts and documents. It effectively wove the tapestry of Gambia's cultural and political heritage, allowing visitors to fully immerse themselves in the country's story. On a personal note, I came across a photo of Mr E Carrol, part of what our family affectionately refers to as the "Gambay Carrols". He was the first African/Gambian Accountant General.
These locations were brought to life by engaging tour guides who balanced education with entertainment, catering to the varying interests of our diverse group. Concluding the city tour, we were eagerly anticipating some relaxation by the resort pool, a plan that the children swiftly embraced.
The evening held a delightful surprise for one of the group members – Zulaika's birthday. We celebrated with a shared dinner, a surprise cake, and with full stomachs we delivered the happy birthday song.
Wednesday 28th: Embracing the Celebratory Spirit
Wednesday coincided with Eid-ul-Adha, a major Islamic celebration in the Gambian calendar. While designated as a rest day, our enthusiasm couldn't be entirely contained.
Morning hours were split between the comfort of our beds, the refreshing pool, and a spirited game of ping pong. The early afternoon saw us stroll to the Tamala Beach Resort for lunch, discovering yet another impressive locale with its excellent accommodations.
Thursday 29th: A Historic Excursion
Thursday marked a day of exploration, highlighted by a full-day excursion to Kunta Kinte Island (formerly James Island). Our journey started with a ferry ride from Banjul to Barra, followed by a drive to Jufureh, the reputed birthplace of Kunta Kinte. During the wait to board the boat to Kunta Kinte Island, the village children treated us to spontaneous performances.
We set sail on a wooden boat to the island with a sense of travelling back in time to hear of the horrors of a time gone by. Kunta Kinte Island to Gambia is what Bunce Island is to Sierra Leone, but the Gambian site holds a UNESCO World Heritage Site status. This island played a pivotal role during the slave trade era, and today its ruins stand as solemn testaments to that period. Renamed after Kunta Kinte, a Mandinka slave boy whose story was immortalised in Alex Haley's 'ROOTS,' the island's history was dark, poignant and thought-provoking.
Watch out for our nightlife escapades in part 2 of this blog.
About the Author
Latest Posts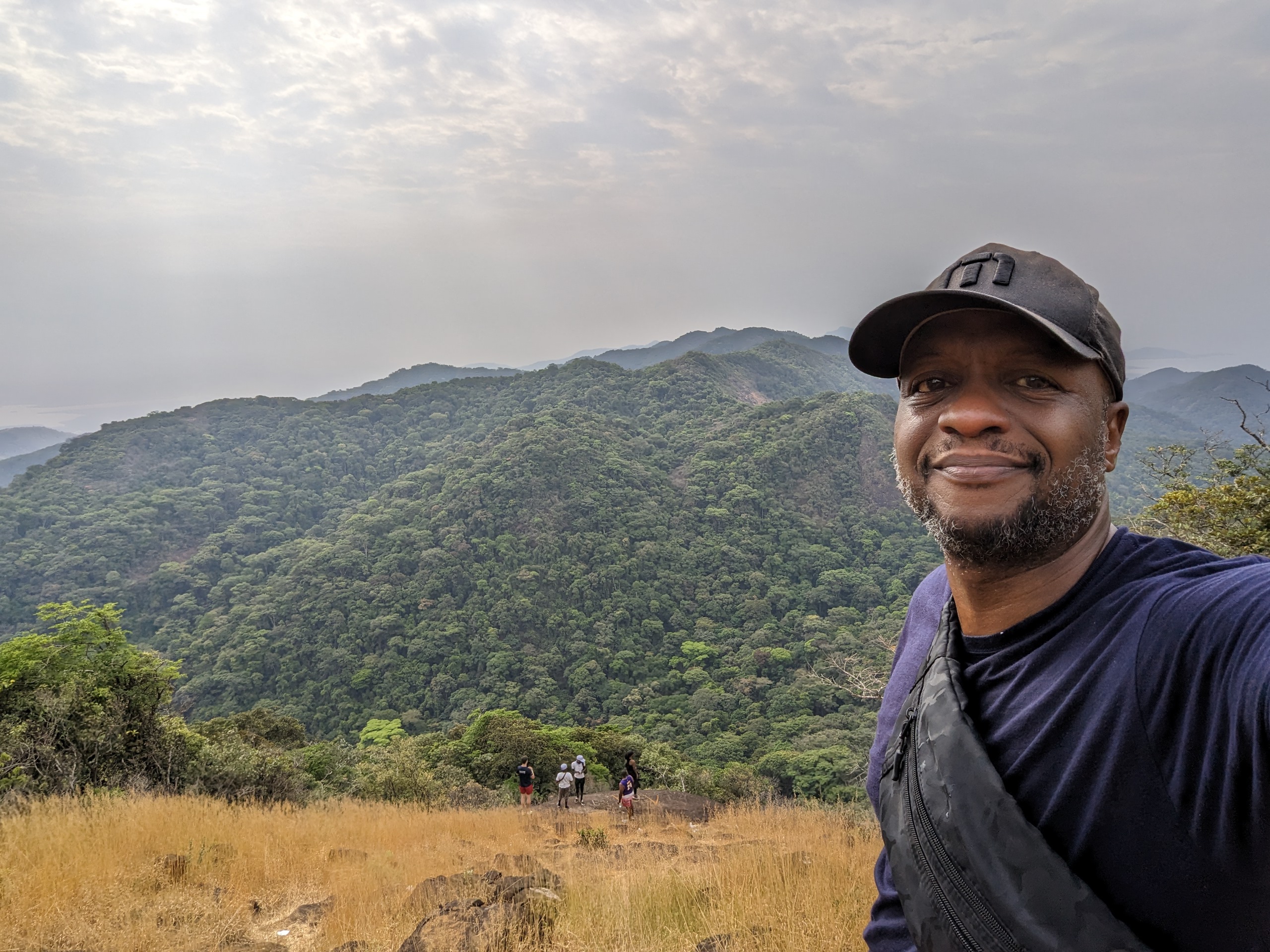 Bimbola Carrol is the founder and CEO of Visit Sierra Leone (VSL TRAVEL), a prominent destination management company in Sierra Leone. He has played a key role in promoting Sierra Leone as an up-and-coming tourist spot and fostering sustainable tourism, contributing to the country's economy, culture, and environment. His expertise in tourism, IT, marketing, and e-commerce enables him to provide valuable services to clients. In his free time, he enjoys squash, hiking, writing and profiling innovative businesses in Sierra Leone.