Eating out in Sierra Leone means having a variety of choice between Sierra Leonean, Lebanese and continental cuisine. That means cassava leaves, fried rice with chicken, tabouleh a freshly-caught lobster or a thick burger with sweet potato fries.
Read our top-5 restaurants that feature some of the most popular restaurants in Sierra Leone and contain some hidden gems you must try out.
5. The Cube restaurant
Located in the middle of town at the Government Wharf, the Cube restaurant serves on-point Sierra Leonean and continental dishes. It is a very popular breakfast and lunch spot for those who work in the centre of Freetown. Their menu has an impressive selection of seafood dishes and plenty of desserts, perfect for those who want to finish off with a sugary treat. One of their best dishes is their goat pepper soup, a Sierra Leonean classic that is loved by many.
Price range: $$
Opening hours: 6am- 6pm
Location: Maritime building off Government Wharf.
4. Crown Xpress
Crown Xpress is known for their fried chicken and juicy burgers, which might suggest that they are only a fast-food restaurant, but they also serve a variety of continental dishes including salads, pasta's and sandwiches. The food is served quite fast and the ambiance of the restaurant is good. A stylish interior with relaxing music playing on the background and friendly waiters make this a perfect restaurant for a lunch meeting or a romantic dinner.
The hip hop salad is highly recommended. It's a fresh salad with grilled chicken laid over tomatoes, lettuce and cabbage with a sweet-and-spicy-and-sour dressing.
Price range: $$$
Opening hours: Mon- Fri from 11am-10pm.
Sat 09:30am-10pm.
Closed on Sunday
Address: 125 Wilkinson rd. Freetown
3. Bliss
Bliss is an oasis of rest located on the swarming Wilkinson road in Freetown. It has that ideal combination of relaxed ambiance and high quality food. Bliss has an indoor restaurant and an outdoor seated area that resembles a tropical garden in a fancy hotel. It has big, low sofa's, plants, coloured lights at the exact right intensity and the waiters are ready to serve you in fashionable gear. You would almost forget about the food.
Bliss offers Indian, continental and Lebanese cuisine with the freshest ingredients. Try out the paneer, the chef's salad or some tabouleh with homemade hummus, and quench your thirst with their  homemade mint-lemonade.
Price range: $$$
Opening hours: Tues- Sun from 11- 23:30, Friday open until 2:30. Closed on Monday
Address: 110 Wilkinson Rd (opposite Cockrill), Freetown
Breakfast, lunch and dinner
2. Spine restaurant
The Spine restaurant is probably unknown to 90% of Freetonians, but that does not mean it should be excluded from this list. This place offers very cheap food (from 1$- 3$) at the best possible quality.  Ideal for if you want to try out the national dish, cassava leaves with rice, with a Star beer for a total of only 2$. It's a family run restaurant in Aberdeen that might not have the most luxurious interior design, but the food is good and cheap, the staff friendly and it comes with no surprise that most customers are regulars.
Do try out their fried chicken and their homemade ginger beer.
Price range: $
Opening hours:
1. The Cockle Point
The Cockle point has the best cuisine with the one of the most pristine sights Sierra Leone has to offer. Situated between the mangrove reserves of River No. 2, Cockle point is a quiet getaway from the chaos of the city. The Cockle Point has a unique menu that combines the freshest organic ingredients with some creative cooking. It might take some time for the food to arrive, but that is a small price to pay for the superb quality of the dishes. Definitely try out their Thai green curry over white rice, or their bruschetta with hummus made of toasted Fula bread.
Price range: $$
Opening hours: it's a guesthouse as well, so always open
Located just off the road to River Nr. 2, ask for directions
About the Author
Latest Posts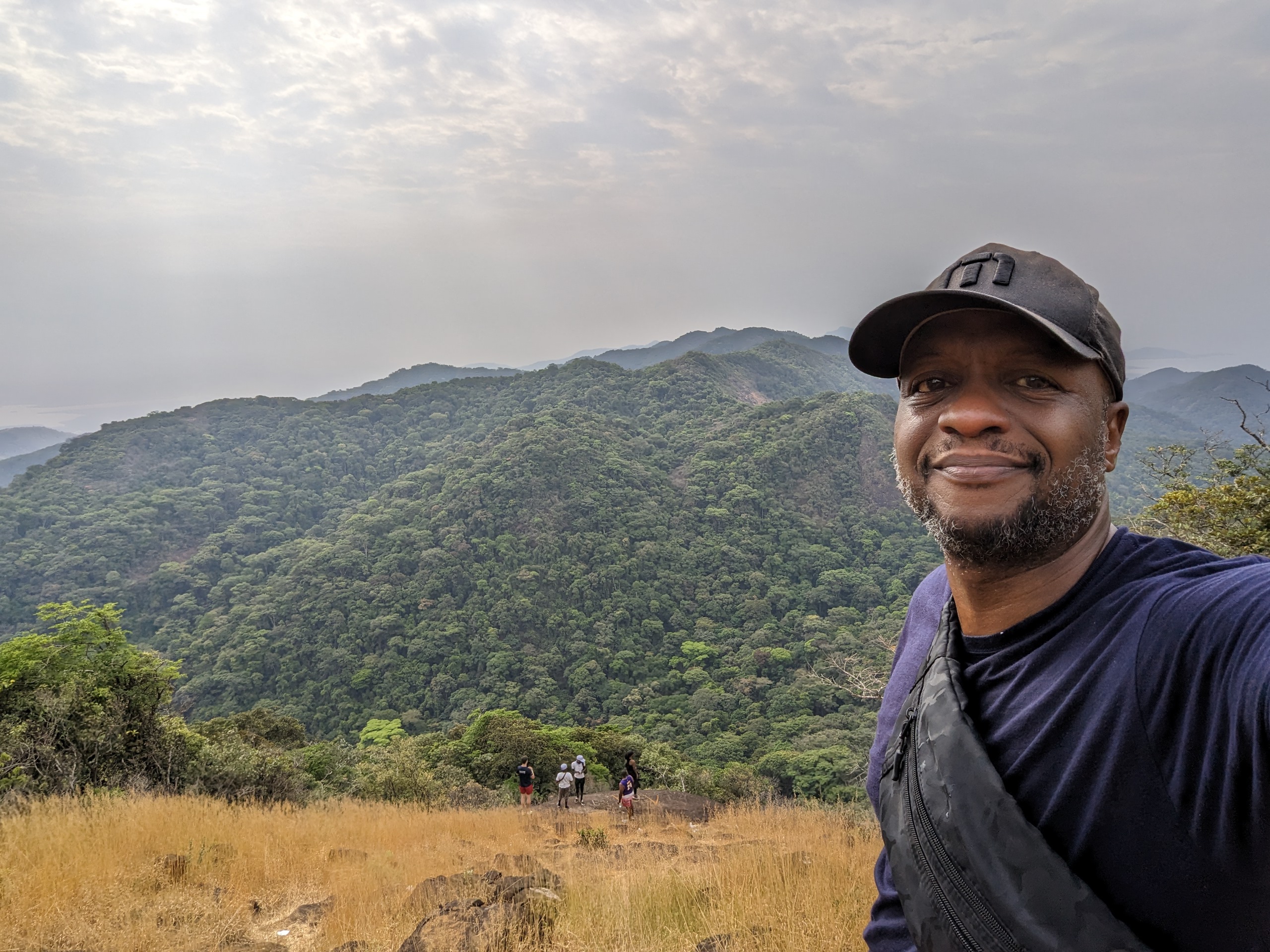 Bimbola Carrol is the founder and CEO of Visit Sierra Leone (VSL TRAVEL), a prominent destination management company in Sierra Leone. He has played a key role in promoting Sierra Leone as an up-and-coming tourist spot and fostering sustainable tourism, contributing to the country's economy, culture, and environment. His expertise in tourism, IT, marketing, and e-commerce enables him to provide valuable services to clients. In his free time, he enjoys squash, hiking, writing and profiling innovative businesses in Sierra Leone.