Green investments can play a crucial role in supporting tourism development by promoting sustainability and preserving natural resources. From Conservation and Preservation and Eco-Tourism to Renewable Energy Initiatives, investing green can support sustainable tourism development. To commemorate today and in line with the theme we are highlighting five female led companies in the green investment and renewable energy space.
Barefoot Women, Nancy Kanu
In 2007, Nancy Kanu and Fatu Koroma were selected by Community Popular vote and trained in India in 2007 for about six months. Since their return they have Electrified over 30 towns and villages in Sierra Leone, and the rest as they say, is history.
Barefoot Women are Solar engineers in Sierra Leone and are an exceptional organization that deserves recognition for their work. They have installed solar panels in various villages, providing a sustainable source of energy and promoting economic empowerment. This has been particularly important in supporting the growth of the tourism industry in Sierra Leone, which has been hindered by the lack of access to electricity especially in remote areas.
The Barefoot College is empowering women through their innovative approach to education and training, proving that with the right support and resources, anything is possible. The Solar College, led by rural women who initiated solar technology in Sierra Leone aims to empower women by providing them with technical skills and knowledge, promoting renewable energy technology and supply nationwide.
Location: KONTA LINE, KOYA CHIEFDOM, PORT LOKO DISTRICT
Email: barefootwomensolarengineersao@yahoo.com
Smiling Through Light, Mariama Kamara
Smiling Through Light with a network of local women to provide clean, reliable and sustainable energy in Sierra Leone through the distribution and sale of solar products, focusing on the last mile with operations currently in Freetown, Kamakwie, Lunsar and Tombo.
Their approach involves collaborating with a group of women in the local area to offer sustainable and dependable energy solutions. They achieve this by distributing and selling solar products, with a specific focus on reaching remote and underserved communities.
Smiling Through Light's founder and Director is Mariama Kamara. She started the company after a trip to Sierra Leone in 2011 while she was on a placement as a SRH Curriculum Development Technical Assistant with Restless Development. During the trip, she got an opportunity to travel to different areas of the country and everywhere she went, communities were either using kerosene or candles to light up their homes. She drew inspiration from her own experience, because as a young girl growing up in Sierra Leone, she studied by a kerosene lamp at night. This is why she believes in the importance of sustainable energy and the need to work in collaboration with different organisations to ensure that individuals have the opportunity to access relevant energy sources particularly solar.
Through her initiative she has collaborated with a range of organizations including SciDev.Net, African Health Policy Network, VSO, DFID, SIDA, African Development Association for Progress, Restless Development, the UN, and Africa UK.
More info: https://www.smilingthroughlight.com/
Freetown Waste Transformers, Aminata Dumbuya-Jarr
Freetown Waste Transformers have implemented a groundbreaking system that converts food waste into electricity, heat, and fertilizer. This innovative approach not only reduces energy costs but also minimizes waste, making it an ideal solution for local communities. By implementing this sustainable energy solution, the Freetown Waste Transformers are playing a crucial role in promoting a more environmentally friendly Sierra Leone.
Mrs. Aminata B. Dumbuya-Jarr, the Team Lead and Principal, is a highly experienced professional who has worked in various industries such as waste management, energy access, and professional business services. Mrs. Dumbuya-Jarr has played a crucial role in the development of the waste management ecosystem in the city by working closely with local and central government officials. Her efforts have led to the uptake of commercial scale waste management services and increased private sector participation in the sanitation sector while her extensive experience and expertise have been instrumental in building a sustainable waste management system that supports the growth of the private sector while promoting a cleaner and healthier environment.
More info: http://www.fwtsl.net/
Westwind Energy SL, Hannah Max-Macarthy
Westwind Energy SL Limited is a company based in Sierra Leone that is co-founded and led by women. They specialize in the manufacturing and distribution of energy-efficient cookstoves that are designed to preserve life.
Hannah Max-Macarthy is the Co-Founder and Managing Director of Westwind Energy SL Limited. With a comprehensive background in business administration, human resources, and marketing spanning over two decades, she has accumulated a wealth of experience, including ten years specifically focused on the improved cookstove industry. She lists her late mother Alarie Thomas and the pioneer of Wonder Stoves the late Haja Posseh N'Jai are two mentors who paved the way for her to have this platform today.
These stoves are proudly branded as Wonder Stoves™ and are suitable for a diverse range of cooking needs, catering to domestic, commercial, and institutional customers in urban, peri-urban, and rural areas. The company's facility boasts a manufacturing capacity of up to 8000 domestic and 100 institutional cookstoves per month. Furthermore, Westwind Energy SL Limited has a workforce of 30 full-time and part-time employees, with 70% of them being women.
The company is committed to empowering women by providing them with opportunities to work in the energy sector. The Wonder Stoves™ are a testament to the company's dedication to promoting sustainable energy solutions that are accessible to everyone, regardless of their location or economic status. By manufacturing energy-efficient cookstoves, Westwind Energy SL Limited is contributing to the fight against climate change and reducing the negative impact of traditional cooking methods on the environment.
More info: www.westwindenergy.sl
Women in Energy Sierra Leone Limited, Margaret Yainkain Mansaray
In 2019, and while studying BSc Energy Studies at Njala University, Margaret Yainkain Mansaray embarked on a life-changing journey. During her studies, she witnessed the hardships faced by women and girls, especially in cooking. After conducting extensive research and creating multiple prototypes to help solve this problem, Madam Margaret, supported by her family and friends, officially incorporated Women in Energy Sierra Leone Limited on June 15, 2020. She subsequently introduced the Smart Green Stove as the first brand, dedicated to promoting gender equality, advocating for a sustainable environment, providing clean energy solutions, and ensuring safety for everyone.
Women in Energy Sierra Leone Limited is a driving force in clean energy solutions. They empower marginalized women, promote gender equality, and provide access to clean cooking and energy, making your trip more than just a vacation—it's an investment in a greener future. The organization empowers youth, with a particular emphasis on women, in the energy sector by enhancing their skills, knowledge, and leadership capabilities.
They provide support in developing strategic frameworks that promote the uptake of clean energy, encourage government policy, and promote inclusivity within the energy sector. Through partnerships, campaigns, and awareness efforts, they advocate for clean cooking, clean energy, and diversity in the energy sector, with the goal of achieving affordable and sustainable energy for all. The organization is committed to integrating gender perspectives and considerations into policies, programs, and practices to promote equality and empower women in the industry.
Location:47b Ascension Town Road, off Skye Street, Freetown, Sierra Leone.
Email: womeninenergysl2020@gmail.com
https://womeninenergysl.com/
Visiting Sierra Leone is not just a vacation; it's also a chance to invest in a brighter future. Witness how all these great and remarkable organizations bring clean energy and employment to local women and communities. Your presence fuels their mission to reduce poverty and empower local communities, making every tourist a partner in change.
About the Author
Latest Posts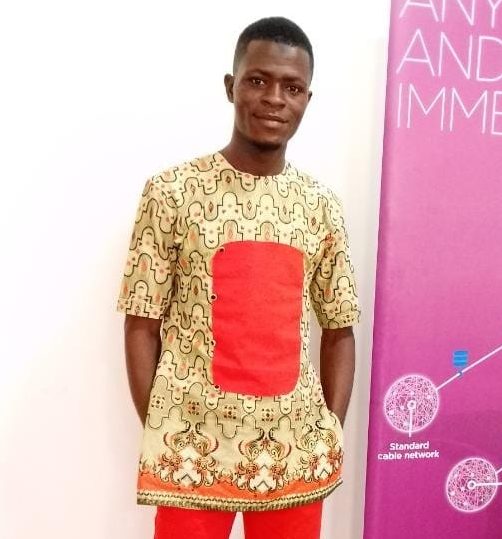 Often recognized as Issa Khan, Issa Kanu is a versatile wordsmith with expertise in writing, poetry, and tourism content creation, currently dwelling and pursuing further education in Makeni. His literary works primarily consist of succinctly woven short stories, evocative poems, and freelance journalistic articles. An alumnus of the Limkokwing University of Creative Technology—Sierra Leone Campus, he holds a Bachelor of Arts (Hons) in Tourism Management. Presently, he is broadening his academic horizon with a pursuit of a Bachelor of Arts in Mass Communication at the University of Makeni. In a professional capacity, he lends his creativity as a content creator to VSL Travel.