1. Swan Hellenic Cruise Ship (SH Vega Cruise Ship)
The 21st of April, we welcomed the SH Vega Cruise Ship, a 5 star elegant Scandi-design boutique ship which had over 100 cruisers, and we handled 40 Cruisers in total. We were responsible for their tour around Freetown as they visited Tacugama Chimpanzee Sanctuary, Old Fourah Bay College Building and National Railway Museum, which are a selection of sites from our Historical Tour of Freetown. They where also warmly welcomed by the Minister of Tourism and Cultural Affairs with whom they shared a great time at the Monument and Relics environs.
After the tour, they were transferred to The Place Resort for lunch and also spend some time at Tokeh Beach before getting back on the cruise ship. This was an enjoyable 12hour shore excursion in Freetown, Sierra Leone.
2. Sierra Leone Government - African American Citizenship program
Twice a year we  welcome a set of African Americans who trace their ancestral heritage back to Sierra Leone. This April we welcomed 6 African Americans, and they went through all the process by going to their villages, getting local names, visiting historical sites and obtaining an ECOWAS passport. This was a amazing experience for our clients, a 'spiritual pilgrimage' as it was called by some of them.
3. Hiking Wusum Hill and taking on the Street Child Marathon
We had an overnight trip to Makeni and on the Saturday we arrived we hiked up Wusum Hill to reach 'the bunker' peak which overlooks this district head quarter town. It's not the most challenging hike taking about an hour both ways but it does offer a beautiful panoramic view of Makeni. The next morning was the main event – the Makeni Marathon organised annually by the Street Child Organization. 7 participants of the VSL fitness group took part in this event. There were various race types, but we took part in full marathon, half marathon and 10km respectively. We would also like to take this opportunity to highlight the efforts of Jonathan Komschlies and Patrick Cheah who ran the half and full marathon respectively. This trip is much more than just a marathon offering the opportunity to explore Northern Sierra Leone and attending workshops to discover more about Street Child's work. Their main focus is ensuring vulnerable children get access to education.
4. Guinea Weekend Getaway Trip
Immediately we arrived on Friday, we checked in our hotel, which is located at the center of Conakry. The hotel was very comfortable and modern with all amenities available with a 3 star rating. We then explored Conakry, by visiting the fourth largest mosque in Africa, one of the oldest church in Conakry, the historical monument and crowned it up with a buffet dinner at a fine restaurant. Exploring the the Loos Island which is made up of two islands, was quite eventful on Saturday. The wooden boat took 1 hour 30 minutes on sea to get to the first island which was Tamara Island. Tamara island is one with lot of activities like, hiking, sightseeing, climbing the tower, eating fresh mangoes and signing a book of achievement. Then moved to Fotoba Island which had history of slave trade, just like Bunce Island in Sierra Leone.
We ended the island tour at the Soree Beach, where we had lunch and also celebrated one of our client's birthday as VSL organized a cake for her. She was pleasantly surprised, as she wasn't expecting it. Clients then visited Madina market, checked in their hotel, rested for some hours and then stepped out to attend a grill festival. This festival had a lot to choose from, with a list that includes chicken, fish, duck, cow meat, attitke and more. On Sunday as we came to the end of the weekend getaway, clients had breakfast, then some went for last minute shopping and we later took the boat back to Freetown with the sea very calm which made for an enjoyable boat ride. Overall, this was a success trip, feedback from clients were positive and they appreciated seeing Guinea through their own eyes.
Want to find out more about these experiences?
Interested in finding out more of joining one of our trips? In addition to checking out our newsletters, you can follow us on the social networks below or just drop us an email with questions.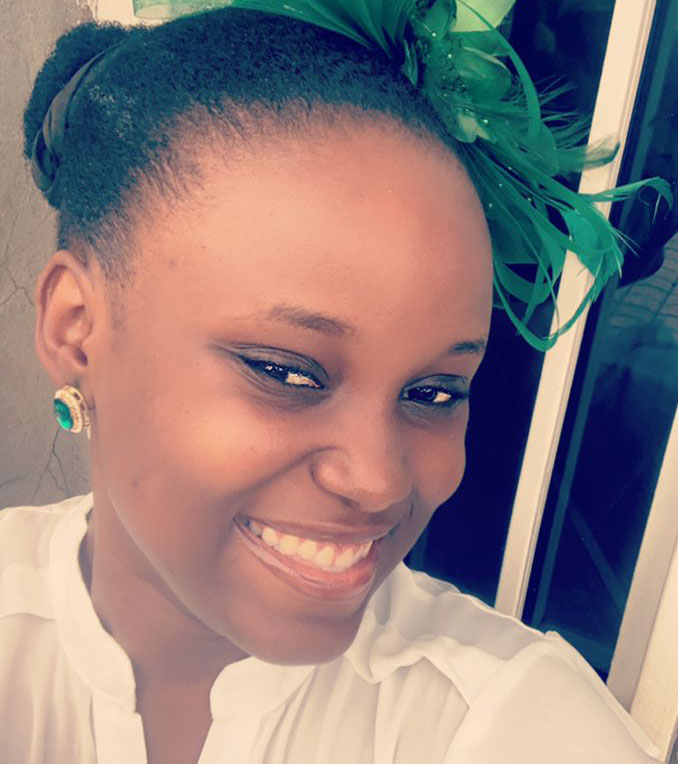 Fun, outgoing, a natural entrepreneur with a zest for life and all it has to offer. Julia moved back home in 2020, after earning a Chartered Marketing Certificate in Ghana, and is now the Business Development Officer of VSL TRAVEL. Julia Laggah is as Sierra Leonean they come and enjoys promoting the destination.